The Serve First Difference
Partnership
Merchant services is a highly specialized industry, and it requires a great deal of knowledge to successfully navigate the intricacies of creating the right payment processing system. Serve First will guide your business through every phase of the process, ensuring you have the absolute best system for maximizing efficiency and profitability.
Single Contact Point
Many businesses routinely deal with up to half a dozen separate providers related to payment processing. Juggling this many vendors can easily lead to confusion, lost revenue and hours of wasted time. Serve First Solutions simplifies the process by serving as your single point of contact for all matters related to payment processing.
Transparent Fees
The payment processing industry is full of confusing rate structures, hidden fees and other questionable practices. Serve First provides absolute transparency with a simple and straightforward pricing model that passes all savings directly on to your business.
CPP Program
The Electronic Transactions Association's Certified Payments Professional program sets the standard for performance in the payments industry and is a symbol of excellence. Serve First is committed to continuous education and rising to a higher standard of performance excellence within the payments industry and therefore not only promotes the certification for all of their sales team but also underwrites all costs as well.
The ETA is the leading trade association for the payments industry, representing over 500 companies worldwide involved in electronic transaction processing products and services. The purpose of ETA is to influence, monitor and shape the payments industry by providing leadership through education, advocacy and the exchange of information.
As a result of increasing governmental scrutiny and regulation, growing security and compliance requirements, and a host of emerging issues and trends, Serve First is committed to having a broad knowledge of the industry as well as the challenges and forces shaping its future. Serve First demonstrates mastery not only of sales, but of pricing and interchange; business process, operations and workflow; products and solutions; risk; and regulatory, compliance and security matters as well.

Meet the team of industry experts dedicated to making payment processing as easy, affordable and efficient as possible for B2B merchants everywhere.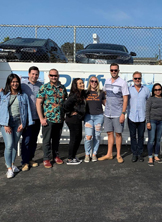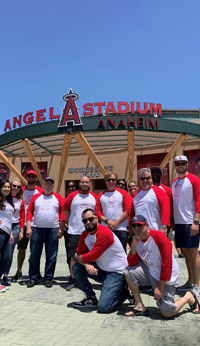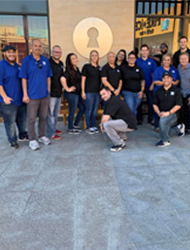 Serve First Solutions Values Statement
We strive to deliver excellence to every merchant, every transaction, every time; all while making Serve First Solutions, Inc., a great place to work.

We emphasize the following values:


Commitment to Team Members
We acknowledge our Team Members as the pillar of our business and we demonstrate our commitment to them by providing a work environment that reflects our values. Team Members will be supported with the same respect and concern within our organization that they are expected to share with every one of our merchants and valued partners.
Passion for Payments
Passion for Payments – Merchants are treated as a part of our family whose needs come first. As an empowered team we are devoted to providing our merchants with an exceptional service experience. Along with our quality service, we must go the extra mile to give clients knowledgeable advice about our products and to help them use those products to their maximum benefit.

Building Strong Relationships
Strong relationships are built on trust, transparency, and reliability. We listen and respond to the needs of Merchants, Partners, Communities, and Vendors, treating them as critical components to our team. We don't view our sales offering as a one-time transaction rather a long lasting and mutual beneficial partnership.

Uncompromising Integrity
We are open, honest and direct in all of our dealings all of the time.
Entrepreneurial Spirit
Serve First Team Members are encouraged to initiate creative and innovative ways of serving our merchants and improving the business to spread best practices throughout the company. We must continually strive to better accommodate the unique needs of our Merchants, Team Members, and Partners by staying current with new technological developments and remember that "Change is Good" in our ever-evolving industry.

Community
An important part of the fabric of Serve First Solutions is giving our time, talents, energy, and resources to worthwhile causes in the communities we serve.

Accountability
We are results driven and goal oriented. Each Team Members' contribution is critical to our success. We do what we say and say what we do.